Intentional replantation in Endodontics: review of literature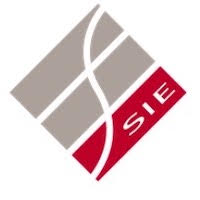 Submitted: 15 December 2021
Accepted: 10 February 2022
Published:
8 March 2022
Publisher's note
All claims expressed in this article are solely those of the authors and do not necessarily represent those of their affiliated organizations, or those of the publisher, the editors and the reviewers. Any product that may be evaluated in this article or claim that may be made by its manufacturer is not guaranteed or endorsed by the publisher.
Intentional replantation (IR) is a surgical approach consisting of a tooth's controlled extraction. The latter is repositioned in its original alveolar socket after being endodontically treated extra-orally. The present work was conducted to assess the Intentional replantation by reviewing the literature of articles presenting case reports treated with the IR technique.  The current literature search was conducted through PubMed, Scopus, EMBASE, and Google Scholar. Articles updated from 1996 to December 1st 2021, have been included. Each reviewed article was evaluated using a ten-question data extraction form to identify the type of study, the sex and age of the patients, the teeth treated, the extra-alveolar time of the teeth, the techniques used and the time of follow up. Modern technologies recently introduced in dentistry aided in achieving encouraging results; in particular, it has been highlighted that surgical interventions are shorter and less invasive and with a lower percentage of failures. In conclusion, this work aimed to analyze and discuss the surgical procedures of IR described in the literature by different authors through a review of the literature. Furthermore, a clinical case using the intentional reimplantation technique was also reported.
Sangiovanni, G., Scelza, G., Giordano, F., Chiacchio, A., Ferrigno, R., Rengo, C., & Pisano, M. (2022). Intentional replantation in Endodontics: review of literature. Giornale Italiano Di Endodonzia, 36(1). https://doi.org/10.32067/GIE.2021.35.02.49
Copyright (c) 2022 Giuseppe Sangiovanni, Giuseppe Scelza, Francesco Giordano, Andrea Chiacchio, Roberto Ferrigno, Carlo Rengo, Massimo Pisano
This work is licensed under a Creative Commons Attribution-NonCommercial 4.0 International License.
Giornale Italiano di Endodonzia has chosen to apply the Creative Commons Attribution NonCommercial 4.0 International License (CC BY-NC 4.0) to all manuscripts to be published.